Culture - Drama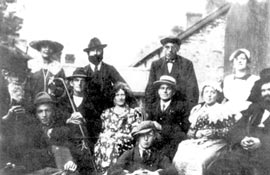 The dramatic tradition in Wales started as entertainment in the form of simple pro-temperance dialogues in the 1850's. The Order of Good Templars fostered this activity and these temperance dialogues slowly developed into plays. 
There was such a drama group at Llanberis as early as 1881, at Tanygrisiau, Blaenau Ffestiniog by 1885 and at Llan Ffestiniog by 1886. The Good Templars were very organised at Dyffryn Nantlle in the 1870's and by the turn of the century, the local drama group was becoming an important culture feature in Welsh society. By 1913, groups were acting at Beddgelert, Blaenau Ffestiniog, and Llanllechid.
1910-40 was the golden age of these local drama groups, which thereafter went into decline.