Pay, Strikes and Living Conditions - Quarrymen's Health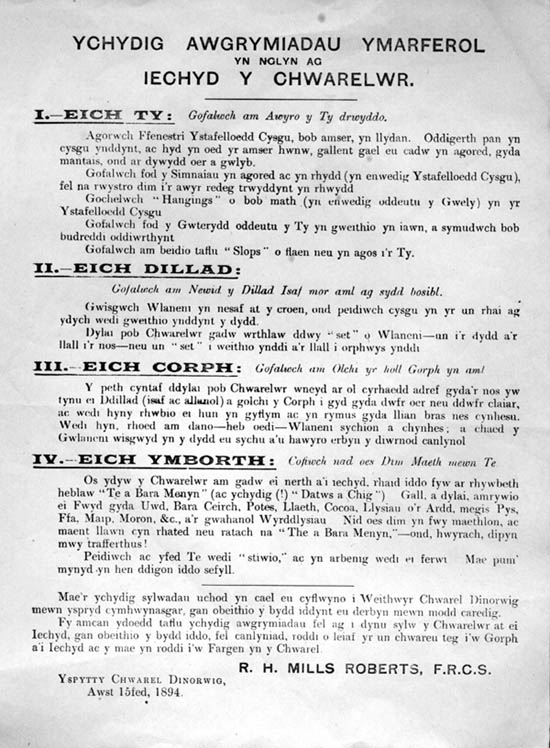 Ref: XDQ1713 - A Few Practical Suggestions Relating to the Quarryman's Health
A Welsh language document by Dr. R.H. Mills Roberts, Dinorwig Quarry Hospital, Llanberis, giving the quarrymen advice on how to remain healthy. The categories covered include: Your House, Your Clothes, Your Body and Your Diet. Advice given includes: that the house should be aired; `slops' should not be thrown near the house; a balanced diet should be consumed - not just tea, and bread and butter; and the tea should not be allowed to stew, five minutes should suffice. 15 August 1894.