Pay, Strikes and Living Conditions - Emigration to North America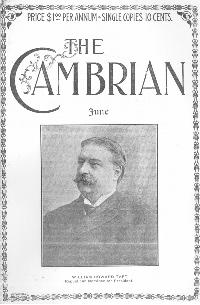 Since quarrying is one of the principal industries in North Wales where skilled men are in demand for the purpose of operating these slate quarries successfully and economically, thousands of these skilled slate workers have emigrated to America.
Slate quarrying is an important industry in the United States,  and thousands of Welshmen are engaged in this business in America.  Slatington, Bangor, Low Gap and West Bangor, Pennsylvania, Arvon, Castleton, West Pawlet.  Granville, Middle Granville, in the states of New York and Vermont, a few places in Maine, together with Jarvis Inlet, British Colombia, which has over a mile of slate, and where Mr. Hugh T. Williams of Seattle, and others are interested, and some of the important slate localities in this country.  Like their fellow-countrymen in North Wales, the Welsh are prosperous and successful in the slate business in America.
Source: The Cambrian, 1908.